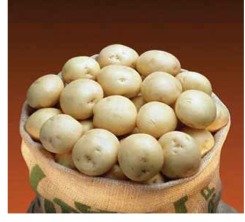 Emma
EXCELLENT TASTING POTATO SUITABLE FOR THE EARLY BAKER MARKET, WITH GOOD SKIN FINISH.
Parentage

Colleen x Estima

Breeder

Irish Potato Marketing

Breeder's Representative

Irish Potato Marketing

Maturity

Very Early season

Yield

High yield

Tubers

Round shape
Bright creamy white skin
Light yellow flesh
Shallow eyes

Eating Quality

Early fresh market.
Baking and mashing.
Multi purpose.

Virus Diseases

Other Diseases

Medium resistance to common scab and
powdery scab.

PCN

Susceptible to potato cyst nematodes, pathotypes Ro 1.