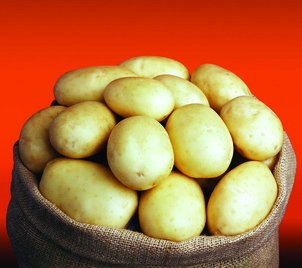 Savanna
EXCELLENT WHITE-FLESH WASHING POTATO, IDEAL FOR THE PRE-PACK MARKET.
Parentage

Famosa x Atlantic

Breeder

Irish Potato Marketing

Breeder's Representative

Irish Potato Marketing

Maturity

Main season

Yield

Very high yield

Tubers

Oval shape
White skin
White flesh
Shallow eyes

Eating Quality

Fresh market.
Boiling, Salad.

Virus Diseases

Other Diseases

High resistance to common scab, medium resistance
to powdery scab and foliar blight.

PCN

Susceptible to potato cyst nematodes, pathotypes Ro 1.