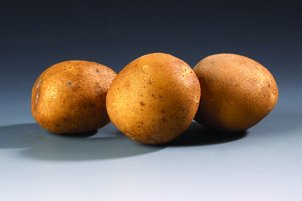 VR 808
HIGH YIELDING MAIN SEASON CRISPING LINE WITH EXCELLENT STORAGE QUALITY.
Parentage

Lady Claire x Atlantic

Breeder

KWS Potato B.V.

Breeder's Representative

KWS Potato B.V.

Maturity

Medium early – medium late

Yield

High

Tubers

Round oval shape
Good even shape
Yellow skin and flesh
Good skin finish

Eating Quality

Main season crisp line.

Virus Diseases

Slightly susceptible to PVX virus and PVY virus.
Good resistance to PVYntn (tuber).

Other Diseases

Good tolerance to Fusarium and Common scab.
Average resistance to Powdery scab and leaf blight.
Tolerant to tuber blight and early blight.

PCN

Resistant to potato cyst nematode, pathotype Ro1.